Farm Management
Farm Management Services
Today, Halderman Farm Management Service, Inc. (HFMS) provides complete or partial management services to over 650 farms with a market value in excess of $1 billion across the western hemisphere. Consulting and financial services are also provided to many other clients annually. All services performed are customized on an individual basis.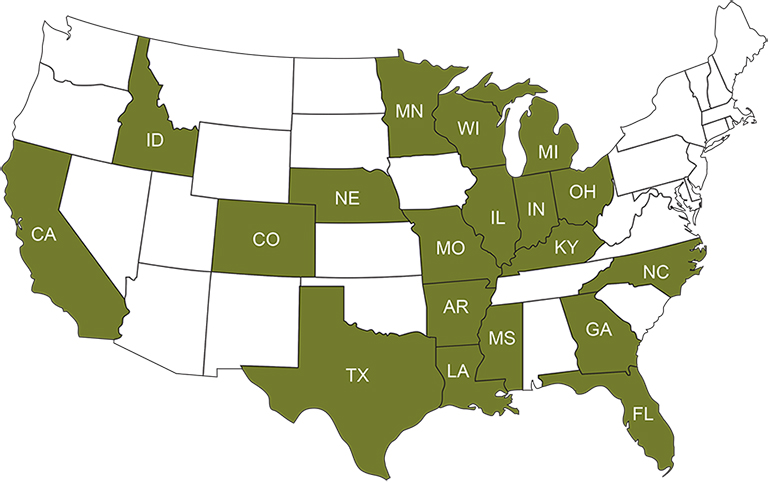 Professional Farm Management
Farm management services range from an occasional consultation to complete management of a farm operation. A client requesting complete management services could expect HFMS to do the following:
Become familiar with the farm, the farm owner, the farm operator (where applicable) and their expectations for the farm operation
Perform a complete inspection of the farm.
Make recommendations regarding lease alternatives and discuss the income potential and benefit of each.
Locate the best qualified operator (if necessary) or meet with present operator and negotiate lease agreement.
Work with the operator to determine optimum crop rotations and tillage practices which meet the owner's needs are in compliance with governement regulations, and are beneficial for the long-term value of the farm.
Market all commodities, including, but not limited to, grain and livestock.
Establish and negotiate end-user marketing arrangements and contracts in applicable markets
Monitor participation in and compliance with applicable government programs
Work with the tenant and chemical applicator to maintain required pesticide usage documents
Recommend, and if approved, implement appropriate measures for land use restrictions
Develop a soil testing and monitoring program for the long term fertility improvement of the farm
Timber and hunting least management
On Hunting leases, we partner with Base Camp Leasing.
Manage and maintain homes, buildings and other improvements.
Improve and maintain property for future development interests (where applicable)
Farm owners are kept up-to-date, are informed of decisions made and are asked for approval when necessary. The level of involvement is at the farm owner's discretion.
Financial Analysis and Consultation
HFMS has utilized computer technology and many years of experience in the farm management field to develop programs specifically designed to address the financial status of a farm. The modern day challenges of farm management are often best served by an experienced professional who can apply knowledge of previous successful situations to an existing situation.
Consultation services can be provided for single enterprises or an entire farm operation. An analysis can include budgeting, cash flow analysis, inventory management, capital investment (expansion) review, alternative/what-if analysis – basically any part of a farm operation related to agronomic or financial questions.
Computerized Farm Records
Monthly, quarterly and annual farm reports are completed quickly and efficiently in a format ready to be given to an accountant or to be posted on IRS tax forms.
Our online accounting software program provides information flexibility and analysis tools for all parts of the farm operation, it is also one of the most current, efficient and powerful systems in the industry.