What is a fair rent?
Technically a fair rent is an amount that a willing landowner and a willing tenant agree upon.  As a result we see a wide range of rents, most of which both parties would say are "fair" for them.  Our goal when leasing a farm is to create a lease that meets the owner's needs/goals, maximizes the farm's current income while allowing the tenant to also be successful.  The lease needs to create a win-win scenario.  You will find that most farms we manage have tenants in place for long periods of time.  This is best for the farm, the owner, the tenant and the manager as long as the win-win is maintained via a current fair market lease.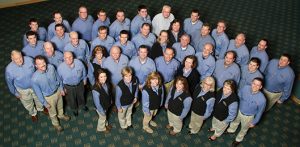 One way we accomplish this is using a lease structure that offers the landowner a guaranteed income level with some upside potential if the year is profitable.  This might be a cash-flex lease, joint venture lease, or share lease.
Contact one of our Halderman representatives to find which lease would be best for you –   https://www.halderman.com/contact-us/representatives/ or the Halderman main office 800-424-2324 info@halderman.com to learn more.